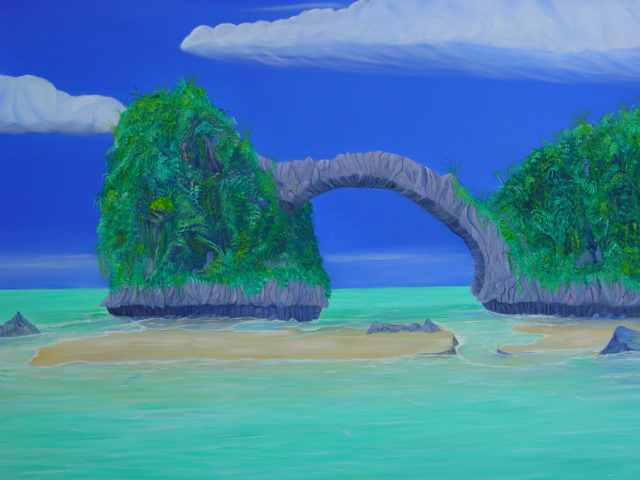 Natural Island Bridge.
Oil On Canvas, 24X36 Inches.
The warm translucent waters of the South Pacific beg us to dive in for a swim. The Shallows give the appearance of a white sandy bottom. This Natural Bridge of my own creation beckons you to climb across or perhaps sit a while on the top.